financial IQ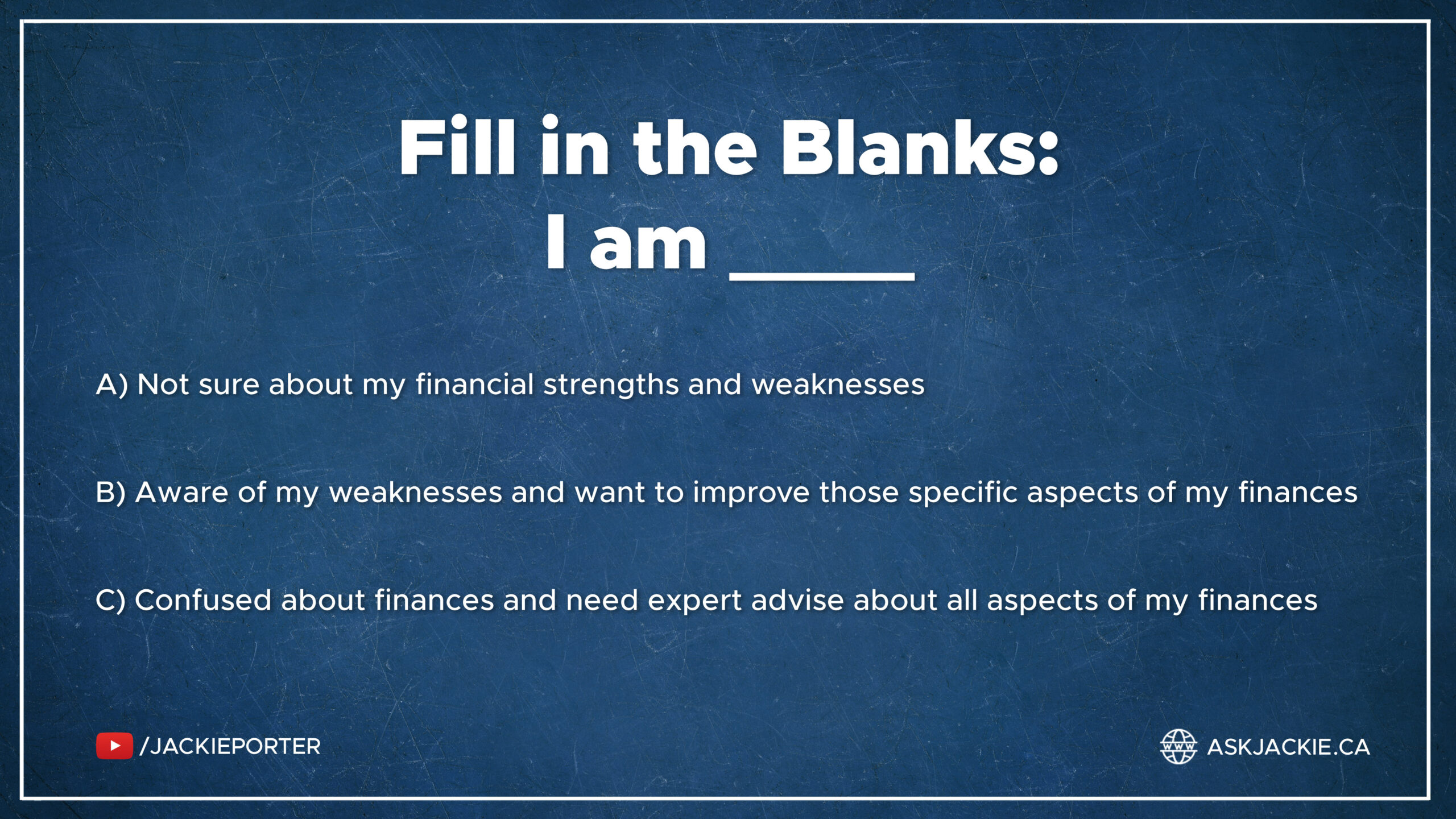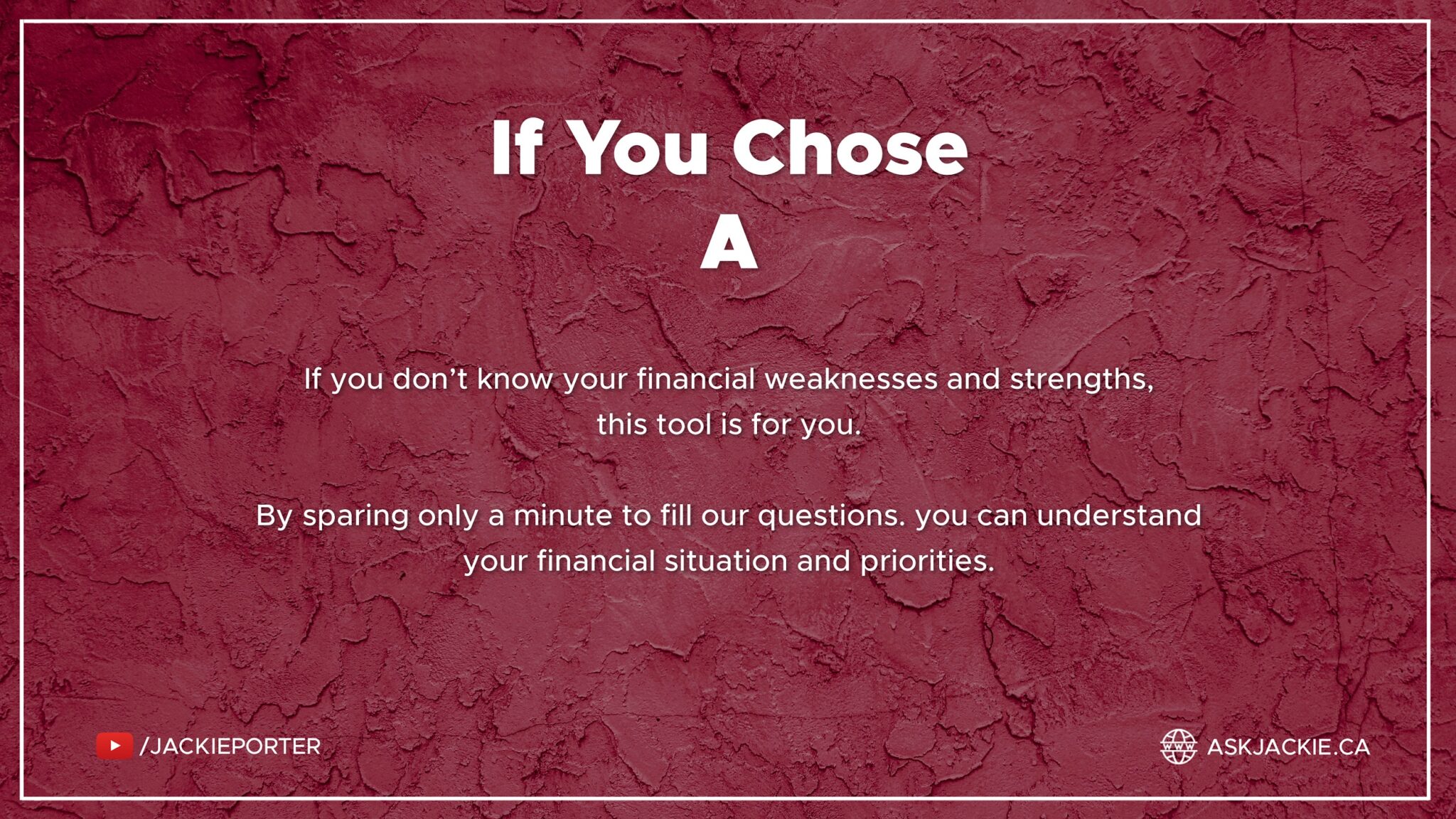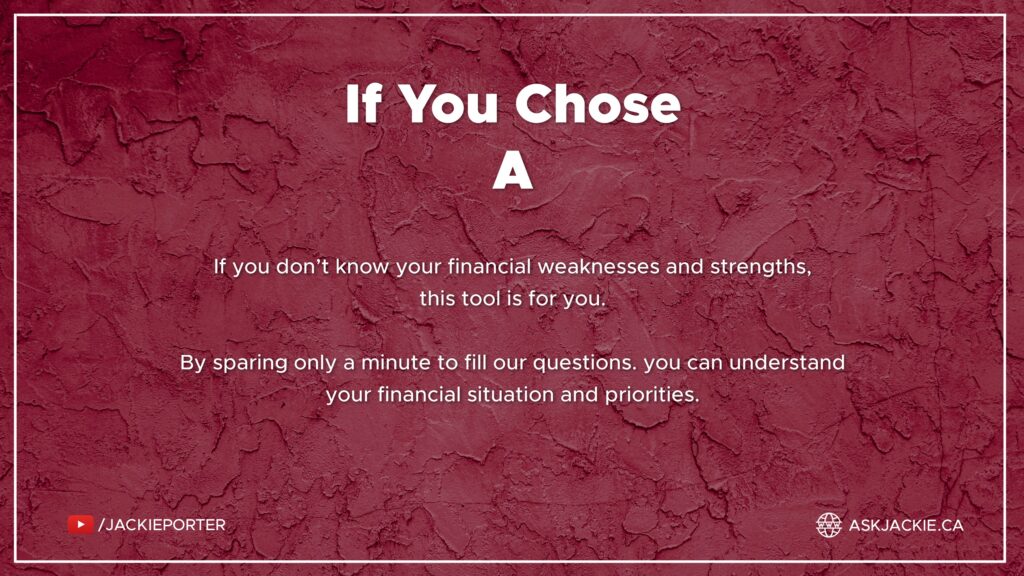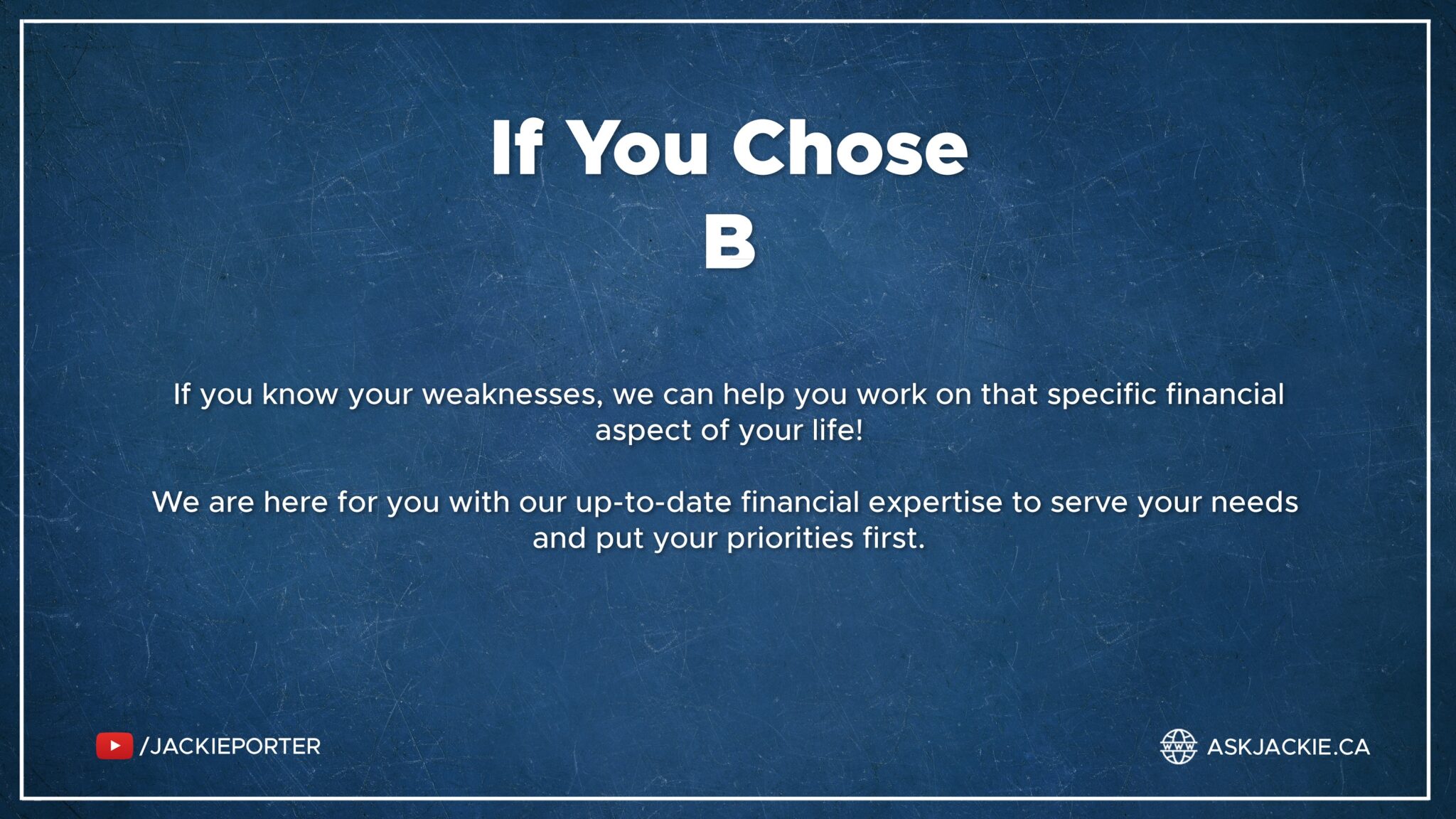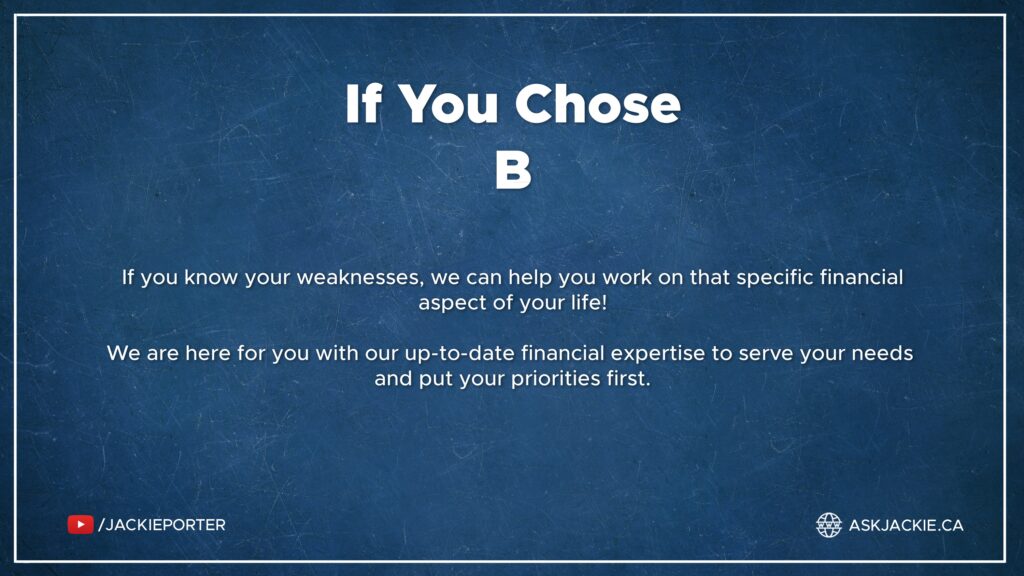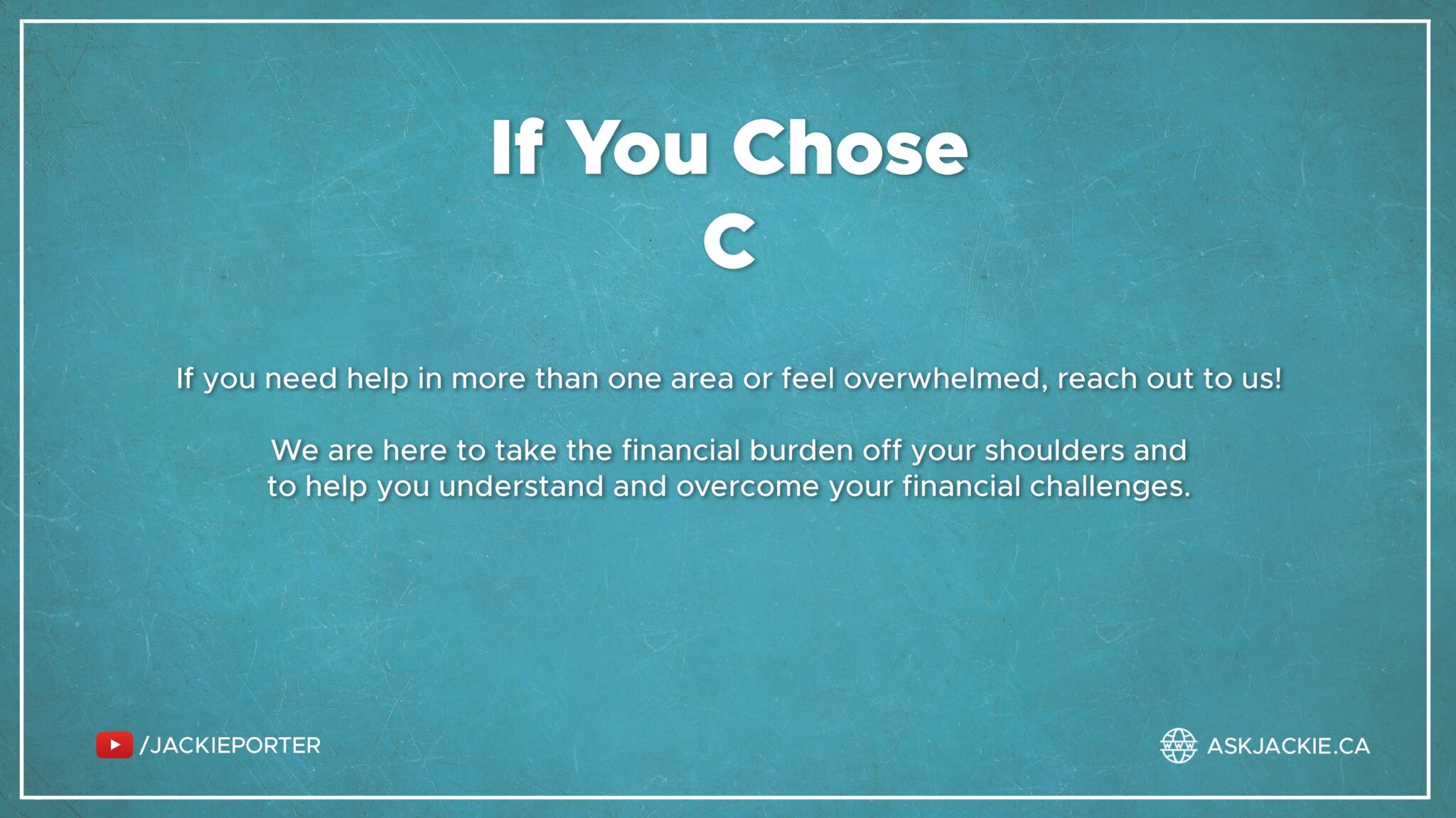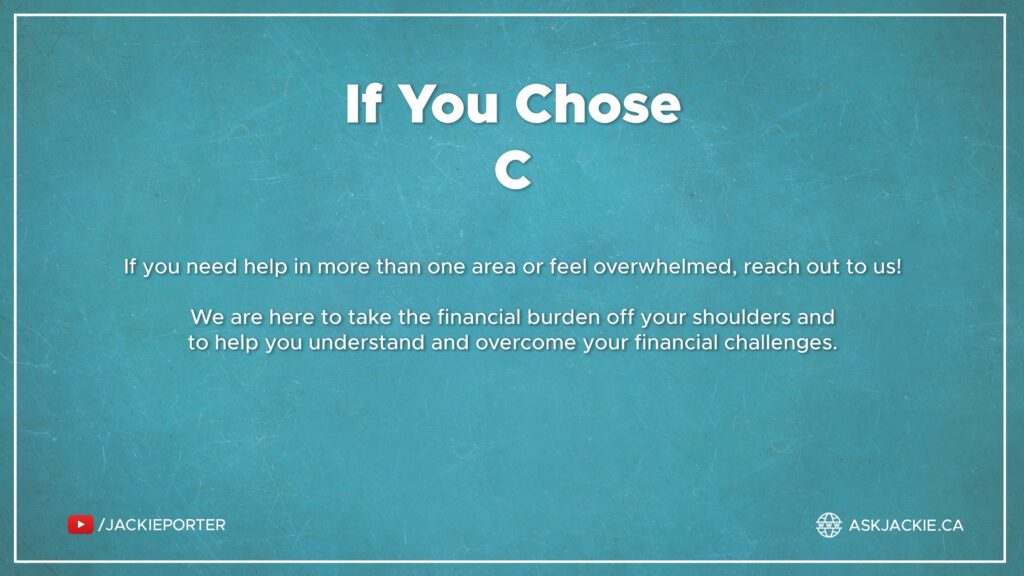 We are very happy to be able to help you build your financial fortune! Which option applies to you?
A) 1-Minute Financial IQ Scorecard: Click here to find out how strong your financial fortress is in just 1 minute!
B) Next Step: Click here to send us an email and we will get in touch and provide you with practical steps you can take to build your fortress today.
C) Financial IQ Assessment: Click here to complete our confidential online assessment and an opportunity to have a private one-on-one phone consultation with a member of Jackie's team. If you prefer to talk to someone sooner, click here.
We hope you enjoyed taking our short test. If you want to be updated about financial news, check our News Blog and social media channels!